Lagos – An Agege Customary Court, Lagos, on Wednesday dissolved the 10-year-old marriage between Adebisi and her husband, Olatunji Abiodun, over constant battering by the husband and his audacity to give their daughter tribal marks.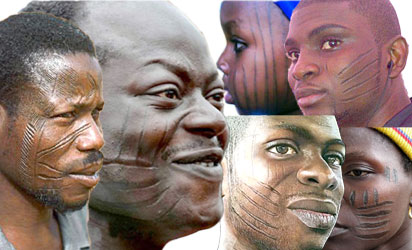 Adebisi had on March 31, 2016, approached the court seeking the dissolution of the marriage, also said the husband was unfaithful and irresponsible.
The President of the court, Mr Phillips Williams, who gave the verdict, said the marriage had broken down irretrievably.
"Once the two parties have consented to the dissolution of their marriage, then there is evidence that the relationship has broken down irretrievably.
"Therefore, the marriage between you is hereby dissolved and any party who may feel dissatisfied with this judgment can appeal within the next 30 days," he ruled.
Adebisi had earlier told the court that her husband for 10 years had been harassing him everywhere.
"l seek dissolution of this marriage so that my husband can stop harassing me anywhere he sees me.
"I want him to be responsible for the children's upkeep and education."
She described her husband as a drunkard and as a secret cult member.
"He lured my daughter to his village on the pretext of visiting his parents and gave her tribal marks on her face without my consent.
"I can no longer bear the pains of constant beating and the hardships the marriage is going through.
" l am fed up with his unfaithful and adulterous ways," she said.
Olatunji, a middle-aged man and a father of two, also consented to the dissolution of the marriage.
He alleged that the petitioner was not submissive and lacked manners, saying she does not dress like a married woman.
"My wife likes wearing skimpy and indecent clothes which l do not like and have complained several times, but she refused to change."