By Abdulwahab Abdulah
The Socio-Economic Rights and Accountability Project, SERAP, has petitioned the United Nations to compel the federal government to investigate the deaths of three Queen's College students.
The students lost their lives following a gastroenteritis epidemic in the school earlier in the year.
In the petition addressed to four United Nations special rapporteurs, SERAP said: "Serious concern that alleged corruption by the leadership of the school has ruined the lives of several pupils, and squandered their potential for personal development."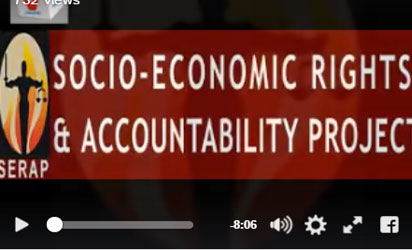 SERAP urged the special rapporteurs to pressure the federal government and the authorities at Queen's College to urgently end the deteriorating living conditions of girls in the school and other unity schools in the country.
The organisation also called for the audit of Queen's College and other unity schools across the country.
"These girls have depended on the integrity of the authorities both at the Federal Ministry of Education and the school levels but have been badly let down by those entrusted with the power to provide them with access to quality education in a safe environment," the petition signed by Timothy Adewale, SERAP deputy director, read in part.