By Innocent Anaba
The Court of Appeal sitting in Lagos, has adjourned till June 5, 2017, to hear the appeal by Chevron USA Inc. and others against Brittania-U Nigeria Limited.
Other appellants in the appeal are: BNP Paribas Securities Corp., Mr Hermant Patel and Seplat Petroleum Development Company Limited.
Chevron, in the appeal filed two-and-a-half years ago, is challenging the judgment of a Federal High Court, Lagos, which assumed jurisdiction to hear a suit on the divestment of Chevron's interest in Oil Mining Licenses 52, 53 and 55.
At the last adjourned date, Brittania-U Nigeria's counsel, Mr. Abiodun Owonikoko, SAN, told the court about a pending application seeking to dismiss the appellants' appeal for want of diligent prosecution.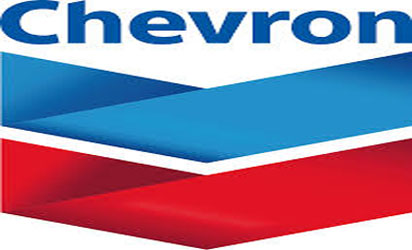 He said that the appellants filed a motion for extension of time to compile and transmit records of appeal and abandoned same.
Owonikoko said his client had filed an application to dismiss the appeal because of the appellants' delay in prosecuting the appeal.
The court awarded N20,000 cost to Brittania-U after Owonikoko withdrew the motion to dismiss the appeal after the appellants' counsel said the record of appeal had been compiled and transmitted.
Brittania-U had sued the defendants (appellants) over the Oil Mining Leases numbered 52, 53 and 55, sold by Chevron.
It also took the matter to the Supreme Court, following the Appeal Court ruling which vacated an order of interlocutory injunction by a High Court restraining Chevron and Seplat from concluding any deal on the oil leases.
Chevron had offered for sale OMLs 52, 53 and 55 and as usual invited bids from interested firms.
The sale of the assets became controversial after Chevron allegedly failed to make a public announcement of a winner, a reserve bidder and unsuccessful bids.
It then allegedly turned its back on the highest bidder, Brittania-U, and began to deal with Seplat behind the scene.
Brittania-U went to court to contest Chevron's action of not declaring it winner after it posted a $1.67 billion bid for the three assets, an amount later revised to $1.015 billion after both companies' officials met in Houston, United States.
Seplat was said to have posted a bid of $630 million for the same assets.