David Beckham's hopes of launching a Major League Soccer franchise in Miami took a giant step towards becoming reality Tuesday after city officials approved the sale of land crucial to a proposed stadium project.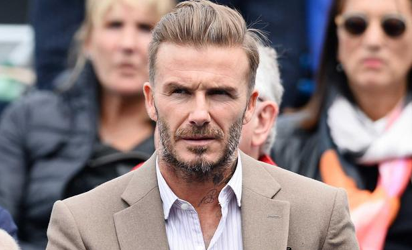 Miami-Dade County commissioners voted by 9-4 to approve the transfer of a three-acre parcel of land worth $9 million to Beckham's consortium, which reportedly hopes to launch its MLS team by 2021.
Beckham's group had already purchased six acres of land next to the site for some $19 million in Miami's Overtown district.
"We look forward to working with the Miami community to bring our vision for the neighborhood to life," Miami Beckham United said in a statement, describing the deal as a "major milestone" towards its MLS team.
"Our loyal fans in Miami and around the world have been waiting for this moment for years, and we're thrilled that we're getting closer to our kick-off."
The group hopes to build a 25,000-seat stadium on the site. Beckham's group has said the cost of the stadium, which still needs to be approved by city planners, will be met by private investors with no public funds being used in its construction.
"We are not here to take money from the county or the city, we will pay for this project ourselves, privately, we will pay property taxes and we will be good neighbors," Miami Beckham United official Tim Leiweke said.
Beckham announced in 2014 that he intended to bring a team to the South Florida city, exercising an option he was granted when he joined the Los Angeles Galaxy in 2007.
Under that deal, Beckham was granted the right to launch an expansion team for $25 million instead of the typical fee estimated at more than $100 million.
But the former England, Manchester United and Real Madrid midfielder ran into a series of problems finding a stadium site, failing with bids for three other potential locations amid local opposition.
Major League Soccer chiefs, meanwhile, have repeatedly warned Beckham's group that the clock was ticking on their franchise plans and that the league will not grant an open-ended time-frame to get the expansion team off the ground.
"We've had great patience and worked hard with David and his partners for many years now. We are at the point where it is beginning to impact our expansion plans as we roll out teams 25 to 28," MLS commissioner Don Garber told AFP in March.