By Emem Idio
YENAGOA— NEWSPAPER publishers in Bayelsa State under the aegis of Pen Pushers Association of Nigeria, PPAN, yesterday in Yenagoa, alleged that the detained journalist and publisher, Chief Jones Abiri, who is accused of  being a member of a militant group, may have been murdered in the custody of the Department of State Services, DSS, where he has been detained since last year.
Chief Abiri, a journalist and publisher of a local tabloid,  was arrested in July last year at his Yenagoa office and has been kept in DSS custody without being charged to court.
PPAN, in a statement  by its National President, Richard Ogbagie, stated that a year after Abiri's arrest and detention without trial, sources confirmed that the detained publisher has allegedly died in DSS custody and hence could not be arraigned.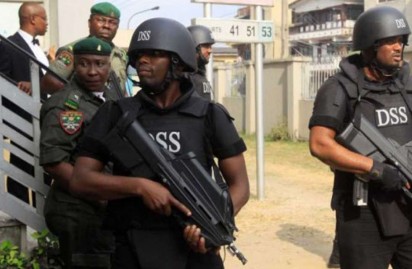 Ogbagie said: "After the arrest, the DSS issued a statement alleging that Abiri masterminded the vandalism and bombing of Bigeria Agip Oil Company and the Shell Petroleum Development Company pipeline in Southern Ijaw and Brass on July 8,2016. DSS also claimed that Abiri masterminded the much circulated hoax of planned overthrow of President Muhammadu Buhari and threat to launch missile attack on Aso Villa in Abuja.
"However, we have noted, with concern, that after his arrest, he has not been arraigned  before a competent court of law to ascertain if he is guilty or not. We also wish to state  that 30 days after this communique, Abiri will be one year in custody at an undisclosed location without trial. To us, the continued detention of Abiri without trial according to the constitution of the country is unlawful, unjust and an infringement of his fundamental human rights."
"Before his arrest, DSS should know that Abiri is married with children and lived with an aged mother who are now languishing in penury without their breadwinner. That based on our submissions, if the likes of Nnamdi Kanu , accused of treasonable felony, a crime bigger than what was alleged that Abiri committed is walking freely today, we do not see any reason why Jones Abiri cannot be released on bail while facing trial in a competent court of the law.
"We are privileged to have an unconfirmed information that Abiri is long dead in DSS custody and that is the reason why they had refused to bring him to court. We also wish to inform you at this point that we have since reported this information to the Human Rights International, the Amnesty International and the Transparency Watch International."