By Chioma Obinna
WITH Nigeria and  the Democratic Republic of Congo ranking highest among malaria endemic countries in Africa, a professor of Medical Parasitology, Prof. Wellington Oyibo, has called for immediate democratisation of malaria diagnosis across the country.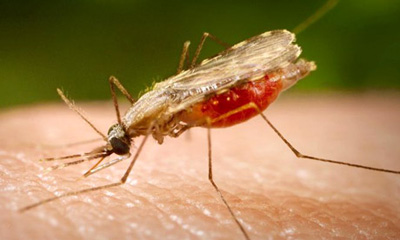 Making the advocacy call in his inaugural lecture entitled: "Parasitus Facultas Et Humanum Intelligentia: The Footprints of a Medical Parasitologist in the Neglected Tropical Parasitic Diseases, NTDs, and Malaria Landscape", Oyibo, who is Director, Research and Innovation, University of Lagos,  said democratising malaria diagnosis would ensure availability and performance of a user-friendly malaria test made for the people, used by the people, and useful to the people.
Need for access
"The need to urgently escalate access to malaria testing to the communities, including the informal private sector through the private propriety Medicine Vendor,  PPMVs, or Medicine Retailers who attend to over 60 percent of patients with fever  is  critical in attaining the malaria case management target that has the objective of ensuring that malaria test is conducted for 80 to 100 per cent of patients suspected to have malaria by 2018 and 2020."
Oyibo stated: "Access to malaria diagnosis targeted around ease-of-use for the people will promote malaria testing and appropriate management of the conditions.
"Again, in democratising malaria diagnosis, tests that would not require invasive procedures in blood collection are likely to promote testing.  Also with expanded access to malaria testing before treatment in line with paradigm shift, the use of clinical criteria would no longer be practiced."
On laboratory –based malaria diagnosis, Oyibo explained that given the poor capacity of malaria microscopists,  there are possibilities of them providing false positive malaria test results.
"Clinical diagnosis of malaria based on symptoms is not specific thereby resulting to over-diagnosis and overtreatment of malaria. One of our studies in 2013 showed 80 per cent over-diagnosis/treatment in children less than 12 years old that presented with fever in Lagos.
We again recorded a 90 percent malaria overtreatment among clients, 20 years and above who purchased ACTs from medicine retailers in six states of the country."
He called for mandatory malaria rapid test according to WHO and National policy before treating malaria.
While recommending Malaria RDTs for diagnosis, he pointed out that malaria is a disease of public health concern in Nigeria; hence, effective case management requires early diagnosis and prompt treatment.
Further, he lamented the poor acceptance of interventions especially new technologies for malaria diagnosis, adding that the mindset of healthcare providers and the patients on malaria RDTs' performance and its outcome was a challenge in expanding access to malaria testing despite its proven performance.
"Promotion of prior testing before treatment should be escalated so that savings from excessive use of medicines from government and organisations procurements could be used to strengthen diagnostic facilities. There is need for private sector organisations to come onboard to support current elimination and pre-elimination plans for NTDs and malaria."
On the implications of current status of malaria in Nigeria and Lagos, Oyibo said although, the data on the status of malaria in Nigeria showed that the country is in the control phase with slide positivity of 27 percent; he said there is need for the country to work harder at getting prevalence down to attain the pre-elimination phase.
He said  nationally, malaria prevalence is higher in the Northern states than in the South, making the North reservoir of the parasites.