By Festus Ahon
COALITION of State Chairmen of Registered Political Parties in Delta State, has called on Prof Pat Utomi to vie for the state governorship seat in 2019, saying he is the best person with the right combination of knowledge, experience, integrity, network, broad acceptability and the best chance to win and chart a new way forward for the state.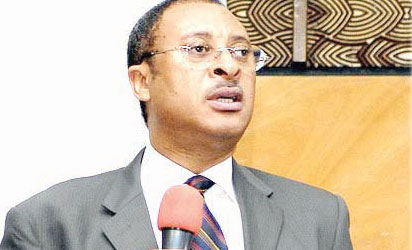 The coalition in a statement by signed by their chairman, secretary, Chief Efe Tobor (Mega People Political Party) and Prince Jude Eze (Kowa Party) respectively, on behalf of the political parties, said "Delta State needs an honest statesman of the first order to create the state of our dream. It needs a man of integrity whose word is his bond. It needs a leader Deltans can trust to change the rigged political system.
"Having carried out an assessment of all the available options in the opposition and reviewed their pedigree, education and political experience, we concluded that you are the best person to win and have the ability to chart a new way forward for Delta State.
"We trust that you can rescue Delta State from the challenges that has held it down for so many years now. It is for these reasons that we respectfully implore you to run for Governor of Delta State in 2019.  Any of our political platforms is available for your use to actualize your political dreams".
We do so because we believe that what truly matters is not which political party controls the government but whether the government is led by a competent person.
"It is germane that you take this request seriously, and step forward in service to your state, with a heart of love to your brothers and sisters. We are confident that you will begin a new chapter in the political leadership of Delta State come 2019, with a focus on creating opportunities, advancing education, providing safe and practicable healthcare, focusing on our youths and giving all Deltans fresh hope to excel in every endeavor, under a peaceful and safe environment.
"We also believe that your candidacy would help to unify the many contending interests in Delta opposition across party lines. More so, your inspirational candidacy will help in no small measure to strengthen the opposition by the new energy and zeal that it will bring to the political process. This will help you to compete very well across the entire length and breadth of Delta state, with very great potential for a resounding victory.
"We have been disappointed too many times, but we are very confident that you will not disappoint Deltans. We have exhausted our options and this time around, we won't count on, nor depend on 'money politics' as we will ensure that this 'old style of politics' definitely fails come 2019.
"You are a singular ray of hope that Deltans can rely on today. We implore you therefore to pick up the mantle, and take that bold and blessed step. Be most assured that you can leave the rest to us and all other Deltans who look up to you as the 'Moses' of our time".