By Chris Ochayi
ABUJA—Pan Niger Delta Youth Leadership Forum, PANDYLF, has rejected the N35.31 billion allocation for capital projects in the South South zone as contained in the 2017 budget.
Speaking with journalists, weekend, in Abuja, National President of Pan Niger Delta Youth Leadership Forum,  Famous Daunemigha, lamented that the figure appropriated was insignificant compared to what other geo-political zones of the country got.
The youths, who described the capital projects' funds for the region as meagre in the face of monumental infrastructural challenges confronting the region, queried why the region that lays the golden egg should be so treated with such disdain.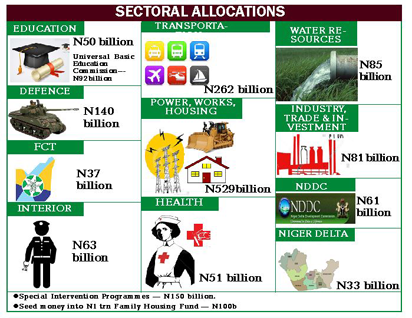 The breakdown of funds appropriated for capital projects in the six geo-political zones in the 2017 budget showed that, North Central got N207 billion, North West, N73.7 billion, South West N48.97 billion, North East N46.69 billion, South South, N35.31 billion and South East, which got N28.22 billion.
Daunemigha said that the fund appropriated for the capital projects was unacceptable to the people of the region, and called on the Federal Government to take urgent steps towards preparing an executive bill to the National Assembly, with a view to addressing the inbalance in order to forestall unprecedented protests across the region.
According to him, "Members of the National Assembly, especially those from our region, have failed us. They cannot stay on the floor of the National Assembly to see that they are sharing something to the Niger Delta people, the area that produces most of the nation's resources are missing and they cannot communicate to the people they are representing.
"They are failures. They ought to have said this is not fair to our people and we are rejecting it. The aspect of funds for the capital projects is insulting and they must find a way to address it, either through the executive bill or whatever, because we can't accept this.
"How is Nigeria one nation? You will get 90 percent of the funds from the oil rich Niger Delta yet you give them the least allocation for capital projects. This is an anomaly."
"We are the region that lays the golden egg and some people feel they can eat the flesh of the egg and throw the chaff at us. As far as we are concerned, Nigeria still needs our oil."
No fewer than 90 percent  of Nigeria's income is from the oil.
"The agricultural or whatever they talk about is still in incubation, it hasn't really taken off. Nigeria is not planting any food anywhere for it to earn income from.
"Oil is still the in-thing in this country.  And what we are saying is that, we cannot generate this amount of money in South South to the government pulse, then they will be sharing the least amount to a region that is not contributing anything and to the South South, you now bring N35.31 billion to us and you think that there will be peace in that region."