As part of its commitment to reward participants with exciting prizes in its ongoing 'Family Fortune Promo', Access Bank Plc has delighted 20 of its customers who were the first set to take part in the Promo.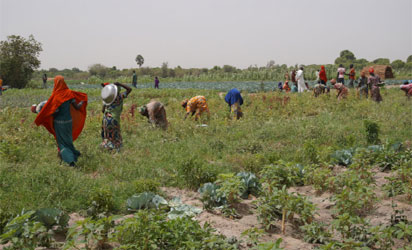 These gifts include rechargeable fans and microwave ovens, among others.
The surprise gifts to the 20 lucky families precedes the emergence of the first batch of winners from the weekly random selections that would soon be unveiled by the bank.
The Promo, which comes under the Bank's family savings scheme, was instituted to promote savings culture in the country.
It is designed to reward the collective savings habit of families with grand prizes and competitive interest rates while they enjoy the confidentiality of their banking transactions as individuals
The Group Head, Inclusive Banking, Access Bank Plc, Ope Wemi-Jones, expressed appreciation to customers for their loyalty and trust in the bank, adding that the Promo was initiated to add value to customers, who continued to do business with the bank.
She said: "We want to transform and impact the lives of our most valuable customers."
Access Bank is not just encouraging customers to save, but we are also rewarding them for choosing to bank with us."