By Gab Ejuwa
Emmanuel Sakpakpa, National President of Urhobo Youths in Europe, has commended Governor Ifeanyi Okowa of Delta State over the appointment of Olorogun Okiemute Oviri as Senior Special Adviser, Community Liaison.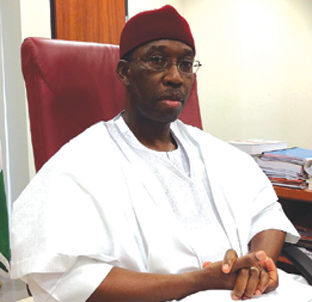 Sakpakpa, in a chat yesterday, said so far, the governor's appointments cut across ethnic, boundaries and religious lines. He appealed to Okwagbe and Urhobo people to give the governor their total support to enable him provide dividends of democracy to the people.
Sakpakpa said: "Oviri has distinguished himself considering what he has done personally for the people of the state. Oviri had through various political pressure groups shown love for the people by providing education for indigent pupils and pro-Peoples Democratic Party, PDP, campaigns in restoring the party's confidence in the people."
Pledging the preparedness of Urhobo Youths in Europe to partner the Okowa-led administration, Sakpakpa urged Chief Oviri to see his appointment as an opportunity to contribute to the development of the state.
"I heartily commend our dear governor on the choice of Oviri as his Senior Special Adviser, Community Liaison. I have known Oviri as a focused, brilliant and hardworking gentleman Delta State can boast of. He is coming to the position with a robust knowledge of the workings of government."