By Chinonso Alozie
Owerri—Pregnant women in Imo State have been advised to patronize public hospitals to avail themselves the teachings of safe motherhood practices offered freely by medical experts.
The Imo State Director of National Orientation Agency, NOA, Mr. Vitus Ekeocha, stated this, yesterday, in Owerri, during a one-day zonal review  meeting organized by NOA, and United Nations Children Education Fund, UNICEF.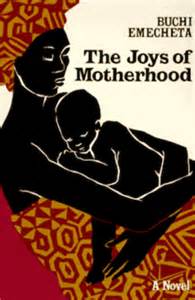 Ekeocha regretted that "we are aware that communities have their monthly, quarterly, biennial and annual general meetings. During these meetings, discussions have centred on development of material and infrastructure in communities.
"But mention is not made of health issues, especially children and mothers. It is in an effort to inculcate the discussions of child survival and development and maternal health that we instituted the yearly forum of community governance structures.
"I also want to encourage our pregnant women to regularly visit the public primary health centres. It is  where you meet trained nurses who will regularly teach you on the safety measures you ought to abide with, before, during and after child delivery unlike private hospitals."
While on the interactive session conducted by one of the resource persons, Mrs. Nnenna Enyinaya, spoke on safe motherhood practices and child development and survival.
Enyinaya, among other things, said: "As a pregnant mother, there are things expected of you to do even after you have delivered. A pregnant woman must sleep under the insecticide treated net. I say this because when a mosquito bites a pregnant woman, it becomes more severe than a normal woman."
"It is expected that a pregnant woman follow their practice of exclusive breastfeeding to be able to give the child all it will take for the child to be strong health wise.
"We also advised that pregnant women should know their HIV status, doing so will help to save the Child from being affected."