By Dapo Akinrefon
OYO—THE Alaafin Oyo, Oba Olayiwola Adeyemi III has called on Nigerians to refrain from politicising President Muhammadu Buhari's health saying it was unwarranted.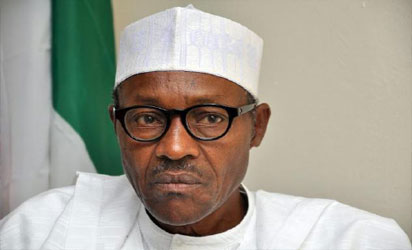 In a statement entitled: 'Call for national prayer and support', the monarch urged Nigerians to set aside their religious or ethnic differences and pray for the quick recovery of the ailing President.
He also frowned at some Nigerians who mock the health status of President Buhari saying it is not proper to mock the sick because only God determines the future of everybody.
Oba Adeyemi said: "I have been following with great interest though mixed feeling comments that have been generated on both social and conventional media on the state of health of the President and Commander-in-Chief of the Armed Forces, General Muhammadu Buhari.
''Let me state very clearly and unambiguously that in African culture, it is not proper to speculate the death of the sick. In Yoruba culture in particular, it is an abomination not only to speculate but to wish a fellow mortal dead. Neither is it proper to mock the sick because only God determines the future of everybody.
"In the custom belief and tradition of the Yoruba, death is not age determined. That is why in Yoruba tradition, we always pray for the recovery of the sick, no matter his age.
"In the particular case of President Buhari; although like any mortal, he may be physically sick, that sickness is not in any way transferred to the style and level of governance in the country.
"In other words, the President might have been delegating some responsibilities to the Vice President; he is still much in charge of the government.
"That is why recent insinuations and interpretations including some political hypothesis on the state of the President's health is not only uncalled for but unwarranted."