Former Central Bank Governor and professor of Economics, Prof. Chukwuma Soludo has said that President Muhammedu Buhari inherited a bad economy from the previous Goodluck Jonathan's administration on 29th May 2015 and made it worse.
He made this known to newsmen at 'Big Ideas Podium', a public policy debate organised by the Afri Heritage Institution in Enugu.
According to him via 'Thecable', "Buhari met a very bad situation when he assumed power, but he has made the situation worse. Nigeria today is a fragile state with a failing economy. Some say failing state; some say failed state".
"The economy is not just in recession; we are suffering from massive economic compression. Saying it is recession trivializes the issue.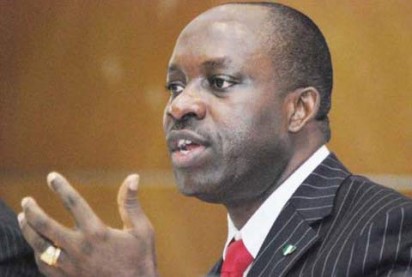 "It will be a miracle if after eight years, by the time it leaves office in 2023, the current administration is able to return the economy in dollar terms to the exchange rate it met when it took over.
"The truth is this government inherited a very bad situation, but it has made it very much worse."
He alleged that Nigeria, as currently structured, favours only a "privileged few".
Soludo lamented that the north, a region which has produced many Nigerian leaders, still wallows in poverty.
He said despite having many Igbos in power during the administration of former President Goodluck Jonathan, many roads in the south-east region were still in bad shape.
"Nigeria is not working in anybody's interest except that of the privileged few and because of this, there is an obsession with unnecessary distractions, like which part of the country produces the president. You can have the president, the vice-president and all the ministers from one village and the life of the ordinary people from that village will not move from point A to point B," he said.
"The north has ruled the country for several years, but poverty, to a very large extent, is a northern problem.
"In the last dispensation, we had Jonathan as president, the finance ministry and almost all the financial institutions of government were headed by Igbos then, but we still don't have any motorable federal road in Igboland."