By Peter Okutu
ABAKALIKI—THE National President of Akubaraoha Youth Assembly and Youth Leader of the Peoples Democratic Party, PDP, Hon. Mark Onu, yesterday called on opposing political parties and organizations in the state to desist from using their platforms to tarnish the image of the founding fathers especially in the person of Governor David Umahi.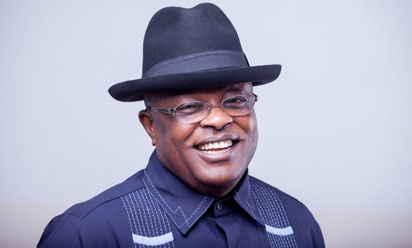 The youth organization wondered why some  politicians and those it described as enemies of the ruling party could focus on negativism instead of the myriads of achievements so far recorded by the governor in the past two years .
Briefing newsmen after its extra-ordinary meeting at the Peoples's Club Abakaliki, national president of the group, Hon. Onu recounted a statement allegedly credited to one Maxi Alex Okemini, the President of Ohanaeze Youth Council, against the governor of the state and warned various groups to desist from such forms of character assassination as what  the state needed at this time was unison among Ebonyi people.
"The youth leader is hereby warned to henceforth desist from using Ohanaeze Youth Council or any other youth organization to tarnish the image and good works of our state governor and youths in Ebonyi State," Hon. Onu said.