By Gabriel Enogholase
BENIN—EDO State chapter of Peoples Democratic Party, PDP, has taken a swipe at the state government for admitting that it spent N70 million on the Okpekpe Road Race despite initially advertising that the event was fully funded by sponsors.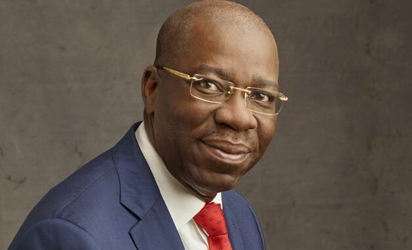 The party also accused Governor Godwin Obaseki of lethargy and asked him to explain to Edo people why he has not been able to put up a state executive council seven months after he was sworn in as governor.
The PDP, in a statement by the state Chairman, Chief Dan Orbih, in Benin City, yesterday, said that instead of tackling the many challenges facing the state, the government has resorted to 'abuses' and then 'sycophancy' heaping praises on the immediate past governor, who it said was the main reason for the government's lack of direction.
Orbih stated that issues such as the inability of the state government to equip the Benin Central Hospital that was commissioned by President Muhammadu Buhari in November 2016 and the Benin Storm Water Project, had been swept under the carpet.
He said: "The All Progressives Congress, APC-led Edo State Government of Obaseki has once again exhibited its arrogance, disdain for opposition and penchant for misinformation.  Edo people are shocked to read the state government claiming that it spent N70 million on the Okekpe Race in direct contradiction to its earlier advertised position that the race was fully funded by sponsors.
"We believe that Okpekpe Race is another conduit pipe to fleece Edo people, a culture introduced by its predecessor, Adams Oshiomhole and perfected by this government that has no qualms invoking audit waivers to hide cash transaction.
"To develop sports in Edo State, especially athletics, age group zonal meetings should be introduced and the best should be groomed by involving our coaches and exposing the budding stars to competitions across the sub-region.
"In four years, these athletes could be competing for medals at continental and international competitions. The policy of discriminating between home grown and invited third rate athletes from other African countries should stop.  We cannot be paying $15,000 to foreigners who come first in their events and N250,000 to Nigerian participants who come first."