THE former Chairman of Diamond Bank and former All Progressives Grand Alliance, APGA, Dr. Alex Oti has laid to rest, the debate on whether the former Governor of Anambra State, Mr. Peter Obi left money or not.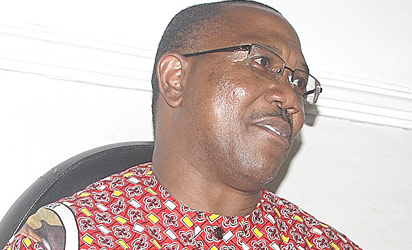 Dr. Oti said, at the 8th Annual Conference of the Academy for Entrepreneurial Study, Nigeria at the Nigerian Institute for International Study, Lagos, yesterday, that all Nigeria needed was a leader who should inspire confidence in the people by doing what leadership required: serving the people and not himself or his people.
The former Diamond Bank Chairman said that with Obi's example, it has been proved that Nigerians can do it.
"As the Chairman of Diamond Bank at the time Obi was the Governor, I can confirm that he left $50 million each in Diamond Bank, Fidelity and Access Bank. I can also confirm that he did not borrow money from any financial institution."