By Babajide Komolafe
The naira yesterday appreciated to N375 per dollar in the parallel market due to weak demand for the dollars.
Meanwhile the CBN intervened in the inter-bank foreign exchange market by selling $482.6 million.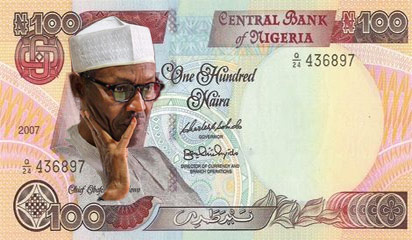 Acting Director, Corporate communications Department, CBN, Mr. Isaac Okoroafor confirmed this in a statement yesterday. He said: "A breakdown of Tuesday's interventions indicates that the Retail SMIS was allocated the sum of $285,779,350, while the $100 million was offered in the Wholesale SMIS auction window.
The Small, Medium and Enterprises (SMEs) window got an allocation of $52 million, while the invisibles segment, comprising Basic Travel Allowance (BTA), Personal Travel Allowance, medicals and tuition fees, among others, was allocated the sum of $45 million.
Vanguard survey revealed that the parallel market exchange rate, which rose by N7 to N382 per dollar at the close of business last week, dropped to N375 per dollar yesterday, translating to N7 appreciation. Bureaux De Change operators attributed the appreciation to lull in market activities
"The market is dull", a BDC Chief Executive told Vanguard on condition of anonymity. "There is little demand for dollars today. It may be due to the long holiday weekend," he added.
Vanguard also gathered the appreciation is driven by expectation of boost in dollar supply as the Central Bank of Nigeria (CBN) will today sell $20,000 to each of the 3,145 BDCs in the country.