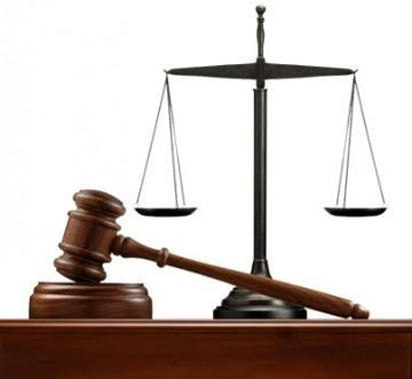 court
By Jane Echewodo
The Attorney-General of Lagos State, Adeniji Kazeem, has step up  in the prosecution of one Monday Lawrence, the suspected killer of Anene Utazi, a trader at the popular Ladipo Auto Parts Market in Lagos by lining up 37 witnesses.
At the last proceedings of the matter, defence team led by Mrs R. O Aroyewun  informed  the court that AG Adeniji Kazeem has indicated interest to personally handle the prosecution of the defendant.
Aroyewun also told the court that 37 witnesses are ready  to testify in the trial.
" My Lord, the Attorney-General has expressed interest to personally handle this matter. Our witnesses are 37 and they are ready to testify before the court," she said.
Monday Lawrence and others still at large are standing trial before Justice Oluwatoyin Taiwo of a Lagos High Court over the murder of Utazi in 2016.
In an eight count charge, the state alleged that Monday Lawrence and others still at large on February 18, 2016 at Odo-Aladura, Ladipo Mushin murdered Utazi.
Lawrence who has since been granted bail was also alleged to have inflicted grievous matchet cut on about five other traders at the market.
Last week, Ladipo market union leaders through their lawyer, Barr. Monday Ubani petitioned the Lagos Attorney-General raising concerns that the matter was not been handle properly.
Ubani claimed that the defendant was granted bail in a suspicious  circumstances while several witnesses due to testify before the court are been harassed and threatened by the defendant.
However Aroyewun appealed to the court for an adjournment to enable the prosecution sought some few issues with the witnesses.
The defendant lawyer, Mr. Spurgeon Ataene did not oppose the application for adjournment.
Before announcing the new trial date, Justice Oluwatoyin Taiwo asked the prosecution team to streamline the large number of witnesses listed for the trial.
The trial judge subsequently adjourned the matter to June 21, 2017 for trial.