The House Committee on National Security and Intelligence is scheduled to visit the Headquarters of the National Intelligence Agency, NIA, tomorrow as part of its oversight function to unravel the controversy over the $43.4 million recovered by the Economic and Financial Crimes Commission (EFCC) Apartment 7B in Osborne Towers, Ikoyi, Lagos.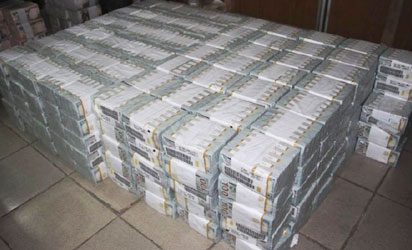 It is also  to verify the sources of the fund and other releases to the agency, including budgetary and extra-budgetary allocations for special interventions.
A member of the Committee, who spoke in anonymity, said:  "As representatives of the electorate, we have the constitutional power to investigate and know what the fund was released for and how the project and other similar ones were executed and whether they follow due process."
The Committee was disturbed that some security agencies were in the habit of hiding under security votes to avoid legislative scrutiny.
The committee member said:  "The agency has deliberately refuse to honour our invitation by citing National Security Act Instrument. We have the right investigate this controversy that disturbs every Nigerian as mandated by the Constitution, especially Section 88 as amended.
"As you may be aware, for purposes of any investigation under section 88 of the Constitutional, the Senate or the House of Representatives or a committee appointed in accordance with section 62 has power to procure all such evidence, written or oral, direct or circumstantial, as it may think necessary or desirable, and examine all persons as witnesses whose evidence may be material or relevant to the subject matter.
"In addition, the legislature also has the power to require such evidence to be given on oath; summon any person in Nigeria to give evidence at any place or produce any document or other thing in his possession or under his control.
"The purpose of the oversight function is to avoid anyone playing  hanky-panky over the incident that rattled the nation."
Members of the committee are  also billed to visit other related agencies this week.