By Ben Agande
Kaduna—Governor Nasir el-Rufai of Kaduna State, yesterday, took an unprecedented step as he entered the dock to give evidence at a Kaduna high court in a libel suit he instituted against the publishers of The Union newspapers.
Governor el-Rufai sued the newspaper and its reporter in Kaduna when the medium published that he declared assets worth N90 billion, including 40 mansions, scattered across the country.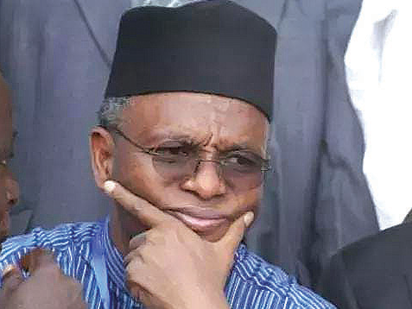 The governor then personally went to court to file for libel.
At the court appearance yesterday, Governor el-Rufai, who was accompanied by his deputy, Mr. Barnabas Bantex, told the court, when he was led in evidence by his counsel, A. U. Mustapha, that he was in court to seek justice over the attempt by the publishers of The Union to scandalise him.
During cross-examination by counsel to the defence, el-Rufai affirmed that he declared his assets as governor-elect, as mandated by the constitution, prior to taking the oath of office as Governor of Kaduna State.
He said he became very successful and comfortable as a chartered quantity surveyor while still young.
The case has been adjourned to June 15 for the defence to open its case.