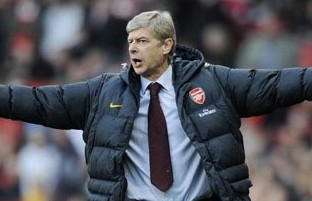 Wenger
Arsene Wenger says his "professionalism or commitment" cannot be questioned but that uncertainty over his future contributed to Arsenal failing to qualify for the UEFA Champions League.
This is the first time Arsenal, who finished fifth, have failed to qualify for the competition for 20 years.
Wenger, whose contract expires this summer and still has a chance of winning a silverware this season, says his future will be decided after the FA Cup final on Saturday.
"I have said `No' to every club in the world," the 67-year-old Frenchman said.
Wenger has been in charge of the Gunners since 1996, and has won three Premier Leagues and six FA Cups with them.
But he has faced protests from Arsenal supporters this season, calling for him to quit.
"I believe since January we have played in a very difficult environment for different reasons," Wenger said.
"It's very difficult for a group of players to cope with that, and then there are some other reasons we will talk about on another day.
"Psychologically the atmosphere was absolutely horrendous.
"It has been difficult, yes, and certainly my personal situation has contributed to that but you can never question my professionalism or commitment."