Police swooped on the headquarters of the Czech football federation (FACR) and arrested its chairman in a series of simultaneous raids on Wednesday.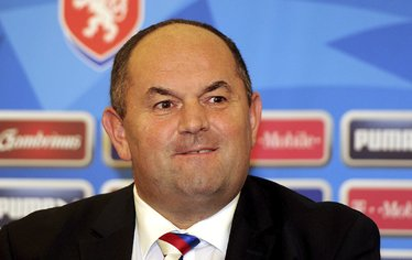 Miroslav Pelta was picked up on allegations of embezzlement as police raided the FACR in Prague, first-division club FK Jablonec and the ministry of education, youth and sports.
A former goalkeeper whose career was cut short by serious injury, the 52-year-old Pelta was elected president of Jablonec at just 27 but on Wednesday found himself in police custody.
"I can confirm that the police have been conducting a search of the federation's headquarters this morning and I can confirm the arrest of Miroslav Pelta," FACR spokesman Michal Jurman told reporters.
Public prosecutors said at least three people had been indicted.
The case concerns transactions related to the reconstruction of a Prague stadium, according to www.isport.cz.
Pelta has been in charge at the FACR since 2011 and also owns FK Jablonec.
Police arrested him in the early hours as he was preparing to leave for Monaco to see the Champions League semi-final first leg against Juventus, media reports said.