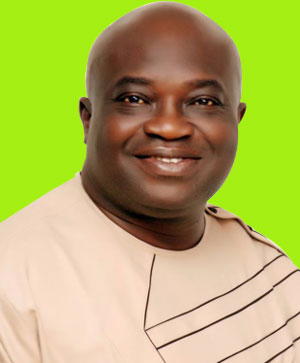 Gov. Okezie Ikpeazu
The Abia state Governor, Okezie Ikpeazu has said that there is nothing wrong in pro-Biafra agitators observing the Biafra Day so long as no life is lost, no property destroyed and nobody is molested.
The Governor also said that it was up to the businessmen to either come to market for their businesses of otherwise because democracy provides for freedom of expression and lawful gathering.
He however said that Government offices and agencies must be opened for business of the day even though pro-Biafrans declared May 30th as Biafra Remembrance Day.
Governor Ikpeazu made the statement some days ago while marking his second year in office in the state. According to him, "you know the beauty of democracy; there is freedom of expression and we also have the freedom of gathering and meeting.
"My experience in that area is that we have two major cities in Abia, Umuhia was quiet, Aba is calm also. Government offices and agencies opened but is up to businessmen to either open their shops or close them at will.
"Two reasons, one, some people want to comply and the second reason is that a few people will want to close their shops for fear of hoodlum may hijack the exercise to loot.
"So, in all, as long as no life is lost, as long as nobody is molested, as long as lives and properties are secured is okay. That's my assessment of it".