l…as Gov Ortom promises to pay up
By Peter Duru
MAKURDI—Aggrieved local government pensioners spent Tuesday night at the gate of Benue State Government House in Makurdi, protesting over 70 months backlog of unpaid entitlements.
Led by Mike Vambe, Chairman, Coalition of Local Government Pensioners, the pensioners, Tuesday evening, gathered at the main entrance of the Benue Government House, singing solidarity songs, insisting on seeing Governor Samuel Ortom.
Some of them displayed placards with inscriptions such as "Retirement is not a crime, pay all retirees," "Our governor hear our prayers please," "Our children have been chased out of school," "We are sick due to poverty and age."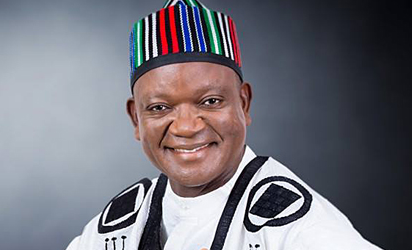 Vambe told newsmen, yesterday: "We slept at the gate of Government House overnight to press home our demands. The Ministry of Finance stopped giving money to Local Govern-ment Pensions Board.
"Though this problem predates the present administration, because many of us are being owed between 70 to 24 months backlog of unpaid pensions, we want this government to sustain its initiative of steady payment because some persons are trying to frustrate that effort.
"We are facing real hard times. Not too long ago, one of us hung himself out of frustration after not being paid for several months and life was becoming unbearable for him."
The protesters were later addressed by Governor Ortom.
After listening to their complaints, the governor said their welfare was of utmost importance to his government and promised to do everything possible to clear the arrears.
Ortom directed his Special Adviser on Local Government and Chieftaincy Affairs, Mr. Titus Zam, to include Vambe on the Local Government Joint Alloca-tion Committee to have the matter resolved without further delay.