By Simon Ebegbulem
BENIN—DELTA State governor, Dr Ifeanyi Okowa, yesterday, said that those instigating the Nigerian Army to take over power under the guise of President Muhammadu Buhari's ill health were not just wicked, but are enemies of God and the country.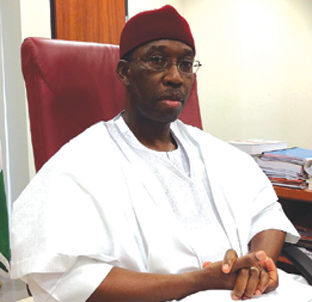 The governor stated this at the end of a 7-day convention tagged, Too Faithful to Fail, organised by the Rock of Ages Christian Assembly International, Benin City, Edo State.
He regretted that instead of people "to pray for the quick recovery of the President so that he can continue with his work for the country to remain peaceful and united, some are praying for his death which is ungodly."
Noting that Delta State was facing challenges that are surmountable with prayers, Okowa, urged Nigerians to continue to pray for the President and the country as a whole, "so that we can come out of the current recession."
According to him, "It is because of the challenges we are facing in Delta State that I declared every May 29 a day of worship and praise, because we must pray for our leaders and country always. I am sure that most of you know that since 2016, Delta State has been a theatre of battle in the creeks. But I believed and trusted in God that he sent me and by God's grace it has all stopped.
"Don't blame Buhari or those in government for our problems because your prayers can change anything in this country. It can change the direction of the policy in this nation, it can change the recession we are in, but unfortunately, most times, we don't know how to carry on as Christians.
"One thing I know about this country is that God is in charge and we are supposed to be praying for the health of the president, so if any politician is approaching the Army to come back then that person must be an enemy of God and an enemy of this country.
"When things go wrong in a nation like Nigeria, it is a test of the faith of Christians in the country because the way things are, only Christians can deliver the nation from where it is, through your prayers both in the church and in your homes. So, my appeal is that please do not end your day without calling on God to rest his hand upon this nation, Nigeria."