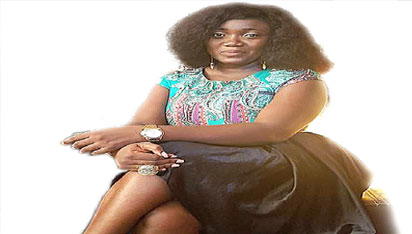 Bukky Fagbuyi
By Ayo Onikoyi
Popular Yoruba actress, Bukky Fagbuyi of 'Sekunlola' fame known as Bukky Apesin in the industry is on a mission to bring free healthcare education and aids to aged Nollywood actors  who may have one or more health issues.
According to the actress, she is starting off with what she calls 'Holistic Health For Legends and Icons in Nollywood", a programme billed to hold on May 31, 2017 at Olokun Hall of Lagos Airport Hotel. The programme, which will focus specifically on diabetes and high blood pressure will see some aged actor going home with machines to monitor their blood sugar level and blood pressure after having listened to a sensitisation lecture.
"Once upon a time I was a child and I was looking up to not only my parents but also adults to nurture and care for me, I am now an adult and I see that those adults that cared for me including my parents are now old and they need to be taken care of.
As far as I am concerned it is the duty of every able adult to take care of children because we were once in that category and of course the old because we will still join that category and that is why I have decided to take up this cause,' Holistic Health For The Old and Children' because I believe so much in it.
But guess where I am starting from, Nollywood, because charity begins at home. The maiden edition is called 'Holistic Health For Legends and Icons in Nollywood" and is going to be based on high blood pressure and diabetes for now. There will be health talks on nutrition, prevention and prevention of high blood pressure and diabetes," she said in a chat with Potpourri.