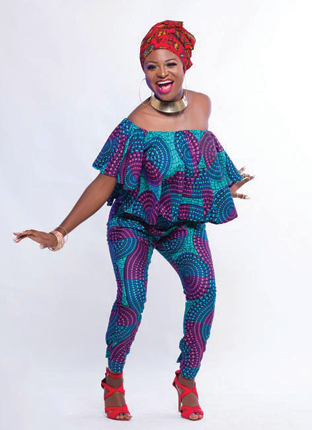 •Abiodun Koya
By Ayo Onikoyi
Nigerian-born US-based classical/opera singer cum songwriter, Abiodun Koya  has berated the way Yoruba films are packaged, particularly, citing how the subtitles are done, saying they are of very poor quality.
In a recent chat with Potpourri, while comparing Nollywood English films with Yoruba ones, the singer who has performed at the White House and the American Democratic Convention had this to say:
"I haven't watched Yoruba Nollywood in the last six years. The English movies are doing well in terms of colour balancing, soundtracks, volume, etc. Our Yoruba movies turn me off. The subtitles are so poor, grammar and spelling errors. I can't stand it. There is also the problem of audio balancing, they make too much noise. My time is so precious to me. In the U.S., I   have some soaps   and about six   television shows that are competing for my attention. So I even have to find time to watch them."
Abiodun Koya is a classically trained soprano vocalist and actress born to a family of five in the South Western part of Nigeria. She started her music career at age six singing at church and birthday celebrations under the mentoring hands of her parents. Since then, she has grown to be one of the very few African women who sing opera. Koya is also a poet, composer, philanthropist, and entrepreneur. Abby as she is fondly called who performed at The Democratic Convention and at the White House dropped her pop single, 'Flourish Me' recently and has vowed to remain the mouthpiece of her heritage through her music and voice.