•NLC, RATTAWU want pay rise
By Victor Ahiuma-Young and Johnbosco Agbakuru
CHAIRMAN of Lagos Business School and founder/Chief Executive Officer, Centre for Values in Leadership, Professor Pat Utomi, at a pre-May Day lecture, yesterday, in Lagos, called on trade unions and non-state actors to rise up to the responsibility of saving Nigeria from total collapse.
At the lecture organised by United Labour Congress of Nigeria, ULC, Utomi pleaded with workers through their unions to be prepared to make the sacrifice needed to effect positive changes the people desire as stakeholders in the nation's project.
This came as President of ULC, Comrade Joe Ajaero, said Congress was prepared to collaborate with other progressive forces to ensure that government at all levels work for the people of Nigeria and not political office holders and their cronies.
He particularly condemned the moves by the National Assembly to  move minimum wage from the exclusive legislative list to the concurrent list, insisting that the move would fail as Labour was prepared to battle the lawmakers to a standstill.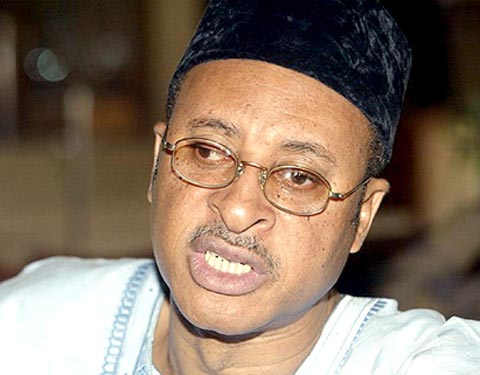 On his part, Utomi, speaking on THE ROLE OF TRADE UNIONS IN A RECESSIONARY ECONOMY, said "what is thrown in our face today as in times past is the challenge of leadership without which it is impossible to move forward the Nigeria project". He added: "It is for this reason that trade unions in concert with other non-state actors have the onerous responsibility to rise to save the Nigerian dream. Leadership brings with it integrity and commitment which are the building blocks of a forward looking and sustainable society. It is also common knowledge that every gain has its pains. I believe that unions should be prepared to make the sacrifice needed to effect the positive changes we all desire as stakeholders in the Nigeria Project."
Represented by Comrade Adegbenro Rasheed, Utomi recalled how young professionals were galvanized to move against the annulment of the 1993 presidential election, saying : "The lesson of that action is that it provided the oxygen required by the political class to do the needful.
The takeaway is that trade professionals and unions can have a voice in governance."
Separately, the leadership of Radio, Television, Theatre and Arts Workers Union, RATTAWU, yesterday, commended President Muhammadu Buhari on recent appointments, especially in the cultural sector, saying  those appointed so far had the capacity to deliver.
The National President of RATTAWU, Comrade Kabir Garba Tsanni, said government should improve and protect the cultural values of the country for the survival of the nation.
Tssani said  with improved packages to work, members would work hard to improve their output, adding, "if we are given what we are supposed to be given, we will do what is right".
The RATTAWU boss said, "The appointments as they affect our union are not a surprise to us simply because the appointees deserve it.
"They are equal to the task because from their records, RATTAWU is convinced that they can discharge their duties diligently as required by law. We believe no doubts in their capacity to perform what are expected of them. I believe they will deliver."
Also speaking to Sunday Vanguard, the National President of Nigeria Labour Congress, NLC, Comrade Ayuba Wabba, harped on the improvement of minimum wage paid to workers.
He said, "I think you must have heard our position clearly as NLC. In the first place, we say that the issue is over due because both in law and practice, the minimum wage is due. Secondly with the challenge that workers are passing through that it is due.
"We also believe that we must follow process to arrive at all of these because anything about short cut will also not assist us because you can sign an agreement today that you find it difficult to be implemented across the country because minimum wage is not about only government workers.
"NECA will also be brought in, state governments will be brought in, all the employers of labour will have to be brought in and that has been the process all through history and that is why it has been succeeding. Once it is agreed, you have no reason to say you cannot go ahead to implement it".