By Perez Brisibe
UGHELLI— IMMEDIATE past governor of Delta State, Dr. Emmanuel Uduaghan, has described media reports that he had defected from the Peoples Democratic Party, PDP to the All Progressives Congress, APC, as an "April Fool" story, adding that it was a lie.
Reacting to the report, the former governor, on his Facebook page said: "Anybody who believes that April Fool story about me will also believe that Arsenal will win the English league this season."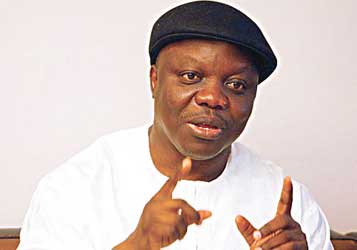 The governor, also in another statement, yesterday, warned mischief makers and those seeking cheap popularity against using his name to seek relevance for their evil plots.
Uduaghan, in the statement by his media aide, Sunny Areh, said: "This is obviously the work of mischief makers and those seeking cheap publicity. It is a joke taken too far. It is obviously meant to create disaffection between me and my successor, Governor Ifeanyi Okowa, the PDP and the Federal Government.
"People close to me know that is not my style. I have deliberately maintained a low profile to allow those in power today to have enough space to fulfil electoral promises to the people."
It is not my style to seek cheap publicity or disrupt a peaceful process that is delivering democracy dividends to the people."