By Benjamin Njoku
Following the story we published in Saturday Vanguard, where actress Rita Dominic revealed why she's still single, controversial actor, Uche Maduagwu, has written an open-letter to her, advising the actress not to marry any man who is not born again.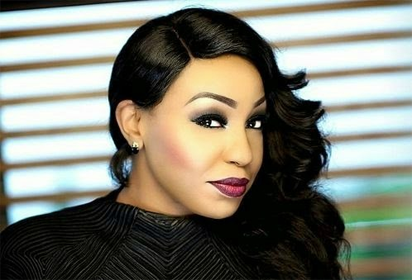 In his letter, which he posted on his Instagram page yesterday, Uche also advised the Imo State-born actress not to allow anybody to put pressure on her in respect of getting married, adding that "Marriage has no expiry date, and age is just but numbers…"
He wrote, "A letter to Rita; Please don't ever get married to a Nigerian man who is not born again oh… Guys in Nigeria are all the same, they can't be depended on, except for those who are born again Christians and good Muslims, my dear, some Nigerian men have special skills in beating women, they can beat another man's  daughter for Africa. In fact,  beating a beautiful woman is their hobby and special talent."
"You are a good friend, and I take you as my very own sister, please dear, don't allow all these "yeye" people put pressure on you to getting married. Marriage has no expiry date, and age is just but numbers…"
"At the right time, God will send you a God fearing prince charming who is born again and humble. A man who will never cheat on you or abuse you. Also to all the women waiting on God for a God fearing husband, may the Lord reveal your husband to you before next month.
Please no amount of prayer is too much. If you have faith that you will be getting married this year."