LAGOS—A commercial motorcyclist was crushed to death by a 40 feet-laden truck at Daleko area of Mushin, Lagos, yesterday.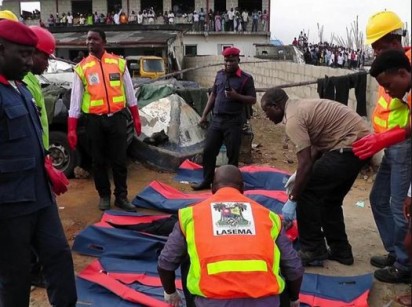 It was gathered that the incident occurred at about 10.20a.m., when the motorcyclist rammed into the truck, number plates SKJ 959 XP, and died on the spot. The truck, as gathered, was journeying from Isolo when the incident, which caused traffic gridlock that lasted for hours, occurred.
An eyewitness disclosed that the passenger on the motorcycle, who survived the accident, was dragged from beneath the wheels of the truck with a broken leg.
Officials of Lagos State Emergency Management Agency, LASEMA, responded with rescue vehicles which lifted the truck, making way for the removal of the cyclist's lifeless body which was stuck under the wheels.
After the recovery operation, the accidented vehicles were reportedly taken to Olosan Police Division and the body deposited at a morgue.