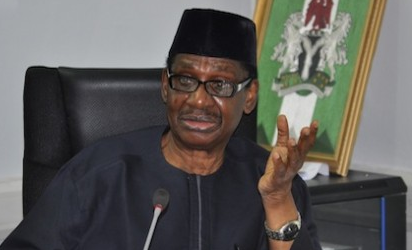 Prof. Itse Sagay
By Gabriel Olawale
Lagos—The Chairman, Presidential Advisory Committee Against Corruption, PACAC, Prof. Itse Sagay (SAN), yesterday debunked remarks by Nigeria elites' that the present administration lacked framework and strategy for the fight against corruption.
Sagay, who spoke at the PACAC-Youth Dialogue on corruption held at University of Lagos, said there was a manual for the management of corruption cases produced by their committee and introduced to the Ministry of Justice, Economic and Financial Crimes Commission, Independent Corrupt Practices Commission and some other agencies.
He said since the present administration came to power, there had been a lot of work ongoing to produce a document, which would serve as a philosophy and strategy of the government in the fight against corruption.
Sagay said: "I can say with sense of assurance that the document is ready and will be launched on the 27th of this month in Abuja.
"That manual is based on the philosophy that prosecution of corruption cases will be team work, which will consist of different parties to ensure sufficient evidence to achieve the object of the prosecution.''
He urged the elites to cross check their facts and make necessary enquires before making a statement.
"One thing that I have noticed among the elites is that we tend to criticise without finding out our fact. They just assumed that when they don't know something, it does not exist, that is the arrogance of those of us who are elites, who are educated.
''I'm sure I probably belong to that group before I was involved in this struggle.  I will appeal that before people conclude and make damaging remarks, they should make enquires so that they will not speak from the position of ignorance."
In his keynote address, the Vice President, Industrial Global Union, Issa Aremu, tasked Nigeria youth to see corruption as a means of new colonialism which today's youth needed to fight against the same way the nation's  founding father fought against British colonialism.
He said: "The Nigeria youth fought against British colonialism in the 40s and 50s, which led to independence. I think the youth of today should see corruption as a new challenge and the need to regain our independence from looters and criminals who have stolen our common wealth.
"We need to wake up to the reality and join the fight against corruption because we cannot leave it to EFCC and ICPC but take it as our own struggle."