….says school remain shut
By Chioma Obinna
The Minister of State for Health, Dr. Osagie Ehanire, yesterday said the Federal Government has learnt its lessons on ways to avert the kind of epidemic recorded at the Queen's College, Yaba, Lagos, even as he said that the school will remained closed until all repair activities are concluded.
The minister who described the incident as unfortunate regretted the loss of lives in the incident.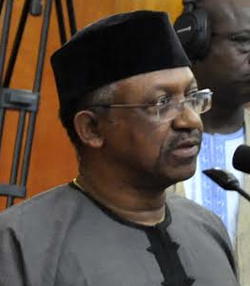 Ehanire, who was accompanied by the Lagos state Commissioner for Health, Dr. Jide Idris, commended the Lagos State Government, the school's Old Girls Association and the Parents Teachers Association, PTA, for what he described as the initiatives they have taken in seeing to the welfare of the school.
According to Ehinare, the several gaps identified in the enquiries and remedial services steps taken to salvage the situation will be reviewed and discuss as part of efforts to finally nip the situation in the bud.
He said; "The lapses which we have identified and which we shall discuss will form part of my report which the Ministry of Health and the Ministry of Education shall address together.
"What we have seen so far are remedial activities being undertaken; the repair work is being done by the Old Girls' Association of the school and the PTA, and I believe by the time all these are done and proper inspections are done, then the school can be reopened."
Meanwhile, as part of steps to alleviate the problem of potable water in the school, a private water producing company, Queens lite has agreed to be supplying no fewer than 15, 000 litres of water to the school on daily basis.
Speaking on the current outbreak of meningitis in the country, the minister said it was unfortunate that the Type C just discovered in the country was strange to the nation. He said Nigeria used to have Type A meningitis but that the vaccines for the Type C now discovered in Nigeria was also not common but that the Federal
Government has mobilised for them and they are being applied already.
"We are prepared for this but what is well known is that the strain of meningitis this time is different. This time we have Serotype C which is not the same thing in the past. It sort of ambushed us but we have been mobilised to tackle the problem.
"We advised people in crowded environment to ensure that their rooms are well ventilated. "
The Minister also visited the Lagos University Teaching Hospital, LUTH, and the Lagos State University Teaching Hospital, LASUTH where some of the students were admitted.