By Kingsley Omonobi
Abuja—THE Police Service Commission has terminated the appointment of 95 workers, who were re-instated by the National Industrial Court, NIC, in October last year.
The letters of termination, issued to the workers last Friday in Abuja, did not give any reason for their sack, but said it was in accordance with the provisions of the Public Service Rule 020801.
A letter, with reference number PSC/L/PET/239/Vol. II, dated March 30, issued to one of the affected officers, was signed by the Director, Administration, on behalf of the Permanent Secretary of the commission.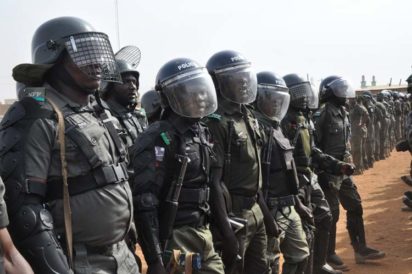 The letter read: "This is to inform you that your services are no longer required by the commission. Your appointment as Administrative Officer II on GL 08 with the commission is therefore terminated with effect from March 31.
"The termination of your appointment is in accordance with the provisions of the Public Service Rule 020801.
"All your monetary entitlements from the period of your engagement up to April 30, 2017 have been duly computed and forwarded to the Budget Office of the Federation for payment."
Sources told Vanguard that the section under which the workers were sacked concerned personnel on probation, which did not apply to the 95 disengaged staff recruited into the PSC in April 2013 by the former board, led by Parry Osayande.
Meanwhile, the PSC spokesman, Ikechukwu Ani, argued that the agency did not violate the court order by its action, noting that the management and the workers "resolved the issue amicably during their meeting last week."
The lawyer to the workers, Samuel Ogala, described Ani's statement as 'disinformation,' stating that the commission merely informed his clients, during the meeting, that it could not obey the court order because it was not enforceable.