By Marie-Therese Nanlong
Jos—Plateau State House of Assembly, yesterday, impeached its Deputy Speaker, Yusuf Gagdi, via voice votes.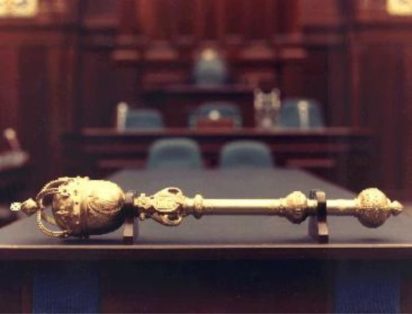 Gagdi, who represents Kantana constituency of Kanam Local Government Area, was elected on the platform of Peoples Democratic Party, PDP, but recently decamped to All Progressives Party, APC, allegedly to avoid impeachment by the APC-controlled Assembly members.
However, he claimed that he decamped because members of his constituency wanted him to do so.
Members of the Assembly accused Gagdi of, among other allegations, being autocratic in his style of leadership, declaring that they had lost confidence in him.
After his impeachment, Sale Yipmong, representing Dengi constituency of same council was announced as his successor.
Eighteen out of the 24 members of the House were said to have signed a drafted document, where the members passed a vote of no confidence on Gagdi as read by the Majority Leader of the House, Henry Yunkwap.
Gagdi said: "If I say I did not see it coming, it means I am not a politician. From the day I was elected, I knew that I would be hunted anytime any moment.
"When I entered the House, I did not envisage that I was going to be the Deputy Speaker. In that circumstance, I have it at the back of my mind that I can be removed at any time."