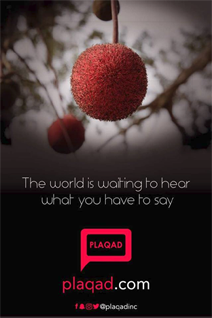 Plaqad.com, a new content trading website for publishers and marketers around the world has been launched in Lagos. The unveil which took place on Wednesday, April 26, 2017 at Nigerian Entertainment Conference (NECLIVE 5) included a short introduction by host Tee-A followed by a short video presentation.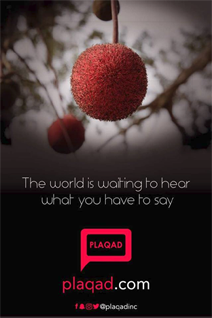 The platform is described as a content trading marketplace designed to promote swift content syndication and value exchange between publishers and marketers or advertisers. According to the announcement, the goal of Plaqad is to provide a hassle-free access for African brands, individuals and marketers to reach out to target publics through the websites and social platforms of their choice.
Over 30 pilot publishers who have been signed up to the website can now accept content campaigns from users for immediate publishing. According to the founder,
"We are delighted about this and believe that it is what the industry needs. We are using technology to aid content syndication, which is a major solution for every entrepreneurs, publicists and Public Relations agencies who usually have to go through several hurdles before getting relevant platforms to use their content, even when they have a budget."
Plaqad is the first ever content trading website in Africa and should build a stronger link between publishers and marketers, creating a high level of reliability and convenience in terms of content syndication and monitoring. The flexible pricing model also allows users choose from a wide range of options, based on their budget and media needs.