The chairman of the Peoples Democratic Party (PDP) Lagos state chapter Mr. Otunba Segun Adewale, has said that the All Progressives Congress (APC) has offered unfulfilled promises to people of the state and nothing else.
He said this in a statement released yesterday at the PDP meeting of the state.
"Lagosians have come to believe in the ability of PDP to deliver at the grassroots level'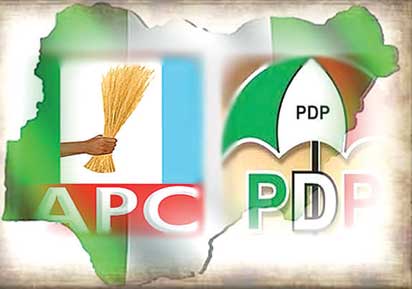 "It is obvious that Lagosians trust in our ability to deliver quality development at the grass roots and we can't afford to fail the people. The All Progressive Congress (APC) government has only offered our people unfulfilled promises at all levels,
"I hereby call on all factions within the PDP in Lagos to please work together with the State Organs of the Party recognized by law towards producing commonly acceptable candidates for the various offices.
He made the remark for the upcoming local government elections slated on July 22 and 29 respectively.
Moreover, looking at the crisis in PDP, he said "This is not the time to exhibit selfish aggrandizement or showcase egos as party leaders. It is a time to demonstrate a high level of partisanship towards ensuring the success of the PDP at the polls.
"Faction was willing to work with the Ahmed Markafi faction of the PDP in the state'