By Princewill Ekwujuru with agency report
THE Minister of State for Petroleum Resources, Dr. Ibe Kachikwu, has said that the settlement of a $5.1 billion debt owned international oil companies will unlock investments of $15 billion by international companies.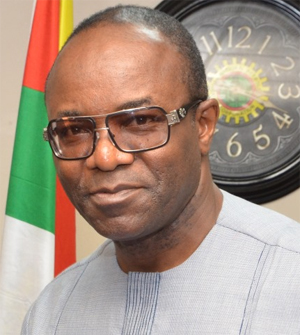 He said in a statement that Nigeria is expected to pay the first instalment by the end of April 2017 in accordance with the agreement reached last year.
Kachikwu said settlement of the debt could unlock investments of as much as $15 billion by the international companies, noting that the companies to be settled include Exxon Mobil Corporation and Royal Dutch Shell. According to him, the energy companies are expected to reciprocate "by ensuring that they ramp up investments in the country's oil and gas sector."
Nigeria reached the repayment deal in November with producers including Exxon, Shell, Chevron Corporation, Total SA and Eni SpA that pump about 80 percent of the country's crude in joint ventures with the state-owned Nigeria National Petroleum Corporation, NNPC. The debt, incurred from 2010 to 2015 due to Nigeria's inability to make its share of capital contributions to the joint ventures, will be settled through crude sales over five years and will be interest-free, Kachikwu said at the time.