By Clifford Ndujihe
WHETHER you like Chief Awolowo or even disliked him, you were bound to respect him and you could not ignore him – his intelligence, his hard-work, his perspicacity and his courage guaranteed that, as Nigerian history continues to teach by the day. It was him, after all, who reminded us in 1947 that Nigeria was merely a geographical expression, unless we were prepared to work to transform her into more than that. It was he who sounded the first warning in 1981 on our then-emerging but now apparently endemic economic crisis. Before his premature demise, he was reputed to have warned our generation that we may never again know democracy in our life time.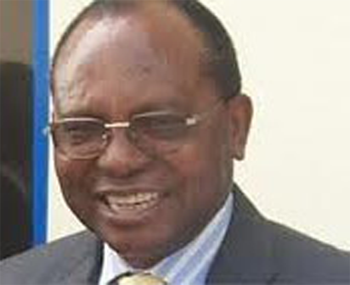 Time will tell how prescient he may yet prove to have been, but we would hope otherwise. He was an uncompromising believer in the idea of Nigeria and he had a clear and uncluttered vision of what kind of Nigeria. His, was a Nigeria that was a great, proud, powerful, industrious, and productive nation where black men were destined to leave indelible marks on the face of world history. Not for him the compromises of a second rate, even docile conglomeration of people that may pass for a nation for having a location on the map. He worked assiduously and tirelessly for his envisioned Nigeria. So, we may start by asking the question how feasible and relevant was Pa Awolowo's Nigeria?''
With these words, Professor Anya O. Anya paid glowing tributes to the late sage and former Premier of the Western Region, Chief Obafemi Awolowo. The occasion was the 1995 Awolowo memorial lecture titled: Reinventing Nigeria for The 21st Century: Politics, Science & Development In Nigeria To 2014 AD.''
Apart from eulogising Chief Awolowo,  he dissected the history of the country, her challenges and way out. Specifically, he itemised urgent measures the country must take to actualise her potentials and become one of the devloped countries of the world.
Sadly, those paths were not taken and Nigeria is ensnarled in an avoidable economic recession.
The Awolowo lecture is one of Professor Anya's 44 essays, papers and lectures, spanning 32 years that have been hammered into a two-volume book: Times, Thoughts And Ideas that will be presented today.
Through these essays, Professor Anya, who penultimate week, urged serving Nigerian leaders to read the works of German Theologian, Bonhoeffer to prevent the country from slipping into a dictatorship, proferred ideas and solutions to the country's numerous political and economic problems, which were not implemented to the detriment of Nigeria's fortunes.
Compiled and Edited by Ndubuisi Ofondu, Ireke A. Kalu Onuma and Ogbonna Oleka and published by Parrésia Publishers Ltd., Volume 1 (Political Economy) of the book has 508 pages while Volume 2 (Education/Socio-Cultural) has 332 pages.
Indeed, at the Awolowo lecture delivered on May 12, 1995, Anya said ''a decade of sustained effort with no frills thereafter can ensure that in 2014 A.D we could have a realistic chance of rejoining the race for development.''
He continued: ''But two factors are critical: an educated, knowledgeable and experienced leadership, and discipline – without the first we cannot make a start and without the second productivity cannot rise to stabilize the social space.
''It is clear that we are on current showing still unprepared for the 21st century. To prepare for a functional role in that century we need to jump-start the polity and the economy. We need to draw up a plan for re-entry and to pursue it with discipline and with the energies and skills of all of our people, mobilized for the effort, their spirits raised and their hopes restored.
To achieve this, we must be prepared to think unthinkable thoughts and attempt the impossible. If we had a ready-made plan, the body politic stable and the economy robust and in shape, it will take 30 years under present global circumstances to rejoin the functional world.
By 2014 A.D, Nigeria would be 100 years old – that is less than 20 years away. So we may not rejoin the world yet by then, we may just be able to see the goal not so far away. But we must take the first tentative steps on that route today. The military failed, the political class failed – but they and all of us, as Nigerians need to put the past behind us, and to make the necessary sacrifices to give Nigeria a fresh start.
''The alternative to continue on our current path is too horrendous in its implications to contemplate. To do this we need a truly National government. We need this because we face a national emergency that dictates an unusual response.''
Some of the topics dealt by the book include: Rebuilding the Foundations: Science, Human Capital and Sustainable Development in the 21st Century – A Nigerian Scenario; Industrializing A Developing Economy:  The Nigerian Question: When will Nigeria take charge of Nigeria?; The Igbo Dilemma; Freedom, Justice, Pluralism and the Road Map to Nigeria's Development; Vision 20 – 20 and the Imperative of Entrepreneurship; Global Economic Trends: The Options for Nigeria; History, Leadership and the Quest for Nigerian Nation-Hood – The Igbo Dilemma; Why Ohaneze Adopted Jonathan; What Igbos Lost to Jonathan; Nigeria and the Future: The Challenge of National Development and National Integration in the Age of Change and Transformation;  Dependence, Resource Curse and the Challenge Of Building A Prosperous Economy in A Global World – Nigeria's Options; and 2015: Why America, Britain Meddle in Nigeria's Affairs among others among others.