By Demola Akinyemi
ILORIN—A Senior Advocate of Nigeria, SAN, Mallam Yusuf Olu, has condemned what he described as the ongoing in-fighting among the political elites, particularly in the National Assembly.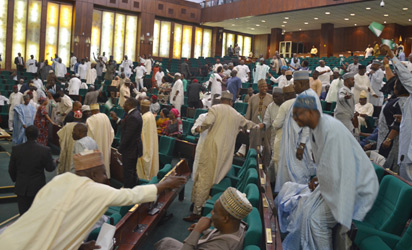 He said: "What should be the main focus of the elites should be how they will tackle all the various challenges facing Nigerians rather than entertaining the masses with their various actions in the polity."
Speaking with journalists in Ilorin, Kwara State capital on the state of the nation, he said it was high time that the political class buried their differences and rose to the fulfilment of their electoral promises so as to add value to the well being of the populace.
According to him, "this is the only country where all basic things of life—health, water, roads, security, among others— are provided by the citizens themselves.
"The various infightings among the political elites are not helping us; they are just entertaining the people for no just cause."