By Benjamin Njoku
TWO Grammy award-winners, American saxophonist, Najee and UK singer cum songwriter, Joss Stone will be storming Nigeria, on Sunday, April 30, to headline this year's Runway Jazz concert, holding at the Eko Hotel Convention Centre, Victoria Island, Lagos.
The annual fashion and music show will bring the two international artistes together in what is an unprecedented pairing. They will be joined on stage by top Nigerian entertainers, including Dede Mabiaku, Waje, Yinka Davies, Heavy Wind, Tosin Alao, Xerona Duke and the host band, Sweet Sound. The two-day event will also host a masterclass on music and business, with the organizers promising "one of the biggest events of the year."
Speaking on the event, the Executive producer, Mr. Afolabi Oke, said, "at a time when there is so much turmoil with socio-cultural imbalances and political unrest across nations, there is no better way to unite the people than through a medium that pushes forward an agenda that promotes peace, unity, acceptance of diversity and inter-cultural dialogue-music."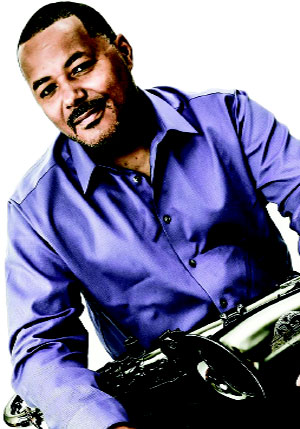 According to him, activities marking this year's Runway Jazz have been heightened and elevated by two strategic partnership. The first is with the Berkley College of Music, Boston, USA, which will present a music and business master class, facilitated by Professor George W Russell Jr., chairman of the Harmony Department, while the second is teaming up with the Lagos State Government to celebrate the remarkable anniversary of Lagos State at 50.
Speaking further, Oke described this year's Runway Jazz as "a special edition", noting that the theme, "Promoting Peace, Unity and Dialogue through Art' delivers a key message to all stakeholders to join in the social challenge of fostering and attaining peaceful interactions in Nigeria and between us and the rest of the world, exporting our indigenous but world -class talents to the world, developing a culture of encouraging our young and budding talents to take centre-stage."
Runway Jazz was established as part of events marking the annual International Jazz Day, which "brings together communities, schools, artists, historians, academics and jazz enthusiasts all over the world to celebrate and learn about jazz and its roots, future and impact."
Last year's first edition of Runway Jazz was headlined by Kirk Whalum, the Grammy-winning smooth jazz saxophonist. Among the event's highlights was a performance of classic songs by former Cross River State governor, Donald Duke, which drew cheers from the crowd.
Joss Stone's Lagos appearance is part of a tour the singer has been on since 2014. Stone, whose real name is Joscelyn Eve Stoker, has already stopped over in several African countries. In January she headlined a show in Nigeria's Anglophone neighbour Ghana. Stone is also an actress and has been nominated for a Grammy.
Stone's co-headliner, Najee, born Jerome Najee Rasheed has also been nominated for a Grammy. His 1986 debut album Najee's 'Theme' was nominated in the Best Jazz Album category. His 2015 album You, Me and Forever spawned the single 'Fly with the Wind', which topped the Billboard Smooth Jazz Chart.