The Central Bank of Nigeria (CBN) is set to open a special window for foreign investors to trade in foreign exchange for dividends and investment remittances.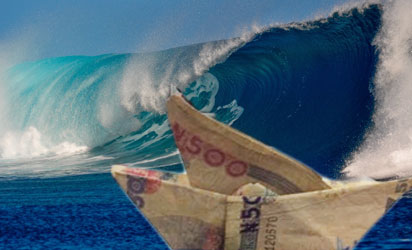 Acting Director, Corporate Communications, Department, CBN, Mr. Isaac Okorafor, gave this hint Tuesday while announcing the result of the of 7 – 30 days forwards wholesale of $100million conducted by the CBN on Monday, disclosing that authorized dealers subscribed fully to the $100 million offered by the CBN at the forex auction in the interbank wholesale window on Monday, April 10, 2017.
He also disclosed that the apex bank yesterday has successfully sold $100 million to Small and Medium Enterprises (SMEs) in the country for the importation of critical and eligible finished and semi-finished goods.
He stated that the new window for SMEs provides small scale importers an avenue to source forex to boost their respective businesses through the importation of eligible finished and semi-finished items. He, however, restated that no SME will be allowed to transact more than $20,000 per quarter.
There have been doubts over the ability of the apex bank to sustain the current rate of liquidity in the market. Some experts have, however, pointed out that going by the current level of reserves, the accretion from oil revenues and the subdued level of demand, the CBN has the capacity to sustain supply even if it has to keep doing so for the next three months.
They pointed out that last September, the Bank survived with a reserve level as low as $24bn, reasoning that the gap between that and current levels stands at over $6bn, an amount that can sustain the market for a long time, coupled with ongoing steady accretion from global oil prices.
Meanwhile the naira yesterday further appreciated to N400 per dollar in the parallel market following $31 million supply to Bureaux de change (BDCs) by the Central bank of Nigeria (CBN).
Vanguard survey revealed that the parallel market exchange rate which closed at N403 on Monday, rose to N418 per dollar yesterday afternoon, but fell to close at N400 per dollar after 3,185 BDCs took delivery of the $10, 000 from the CBN.
According to South West Zonal Chairman, Association of Bureau De Change Operators of Nigeria ABCON), Mr. Taiwo Ebenezer, the naira is expected to appreciate further by the end of the week, as the CBN will sell additional $10,000 to each BDC today.