By Abdallah el-Kurebe
SOKOTO State Government has moved to immunise no fewer than 700,000 persons against the Serotype 'C' strain of Cerebrospinal Meningitis, CSM, in the 23 local government areas of the state.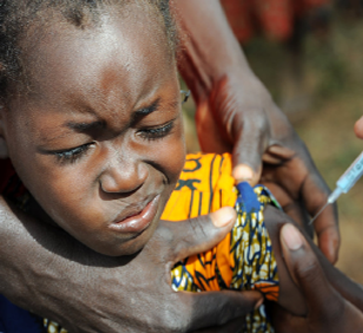 Meanwhile, President Muhammadu Buhari has condoled with the families of the victims of CSM, which has claimed no fewer than 41 lives in Sokoto State and several others in parts of the country.
Governor Aminu Tambuwal of Sokoto State conveyed the President's message when he led a team on a condolence visit to areas affected by the outbreak in Danchadi village and surrounding areas in Bodinga Local Government Area of the state.
The governor said that immunisation of children against child-killer diseases like measles, yellow fever and others were being intensified, as officials from affected states were comparing notes to ensure coordinated efforts.
He also commended officials of the Federal and state ministries of health as well as development partners for their proactive measures in tackling the challenge.
Tambuwal said: "Our leader and President, Muhammadu Buhari, has asked me to condole with all of you over the outbreak of the disease in your localities.
"He has also asked me to tell you that everything is being done to contain the outbreak and ensure it does not occur again.
"Health officials have been deployed to affected areas and have been working round the clock. We urge you to follow their instructions and cooperate with them as we tackle this challenge."