By Ebun Sessou
Makoko residents have called on the Lagos State Governor Akinwunmi Ambode to provide the community with healthcare centres and secondary schools.
The residents spoke through their Chairman, Makoko Community Development Association, CDA, Mr. Kayode Bamidele at a press conference in Lagos as part of the programmes to commemorate 2017 Makoko Community Day.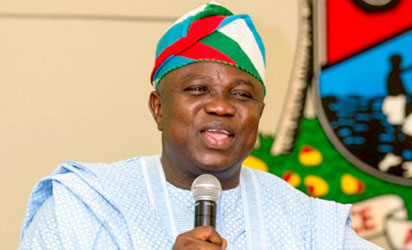 According to him, the Makoko community does not have healthcare centres as well as secondary schools for the residents adding that the state government's giant stride at moving the state forward should be extended to their multi-cultural community.
He said,"while appreciating our State and Local Governments, we are still calling on the authorities to provide our community with healthcare centres and secondary schools.
"We are also calling on our governor to ensure the construction of the bridge that link Adam Manuel St with Ishola St. at Alagomeji.
"Makoko is predominantly a fishing community in the state with diverse ethnic groups including Yoruba, Hausa, Egun, Ijaw, Igbo among others. The maiden edition of the   week-long annual Makoko Day started in 2016. It is aimed at showcasing the community's   diverse cultural heritage.
The second edition slated for April 10 will feature series of events such as charity work, football match, healthcare,   environmental sanitation, seminars, marathon race, beauty contest and others.