By Evelyn Usman
LAGOS—Fresh facts have emerged on how the three bullets recovered inside the Apapa, Lagos apartment of late Rear Admiral Daniel Ikoli, last Wednesday, were fired.
Recall that Ikoli's lifeless body was found in his apartment at 8b Roycroft Street, Apapa GRA, Lagos, after some gunshots were reportedly heard.
Investigation by the Police has revealed that one of the bullets fired showed that the pistol was being tested.
Responding to questions on the outcome of police investigation, Lagos State Commissioner of Police, Fatai Owoseni, said: "As reported, we are investigating a case of suicide and are putting pieces of information together.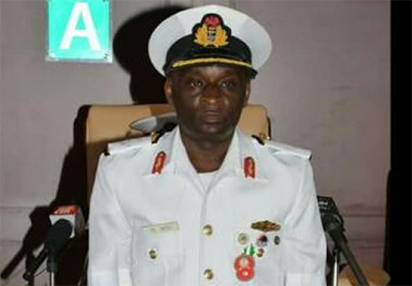 "Policemen that visited confirmed that the pistol was not on his chest. The position of the body is part of the things included in our investigation.
"Three bullets were fired but only one out of the bullets killed him. The first shot was fired at the television in his apartment; the second was fired as if he was testing the pistol, before he eventually shot himself.
"We don't want to make hasty statement until investigation is over, because he was a very senior officer. Cases of this nature should not be that of speculation. It still remains a case of suicide and we are investigating in collaboration with the Nigerian Navy."