By Victor Ahiuma-Young
LAGOS State workers yesterday demanded for increase in their pay package as officials of the state and leaders of public sector unions began a two day meeting to discuss issues on conditions of service and career progression of state as well as ensuring industrial peace and harmony.
On the platform of Joint Negotiating Council, JNC, the meeting is being attended by accounting officers of Ministries, Departments and Agencies, MDAs, and leaders of 17 public sector unions in the state public service.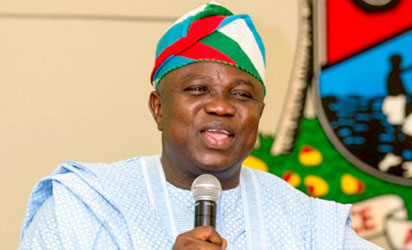 Declaring the meeting open, Commissioner for Establishments, Training and Pensions, Dr. Akintola Oke, said the government led by Governor Akinwunmi Ambode was committed to improving the living standard of workers and other residents of the state.
According to him, in line with global best practice where the citizens have become sophisticated and exposed to the standards of governance and their expectations conditioned to demand and insist on compliance, we have a government that has boldly embraced this challenge and is, in fact executing a reasoned-out plan to transform governance and its processes in a such a way that ever-changing and complex expectations of citizens can be met.
In her goodwill message, Acting Head of Service, HoS, Mrs. Folasade Adesoye, noted that apart from being one of the few states in the federation to pay staff salary as and when due, the state government has equally increased the provisions for capacity building of staff at all levels through the Global Training Vote, GTV, from N1billion in 2016 to N1.25billion this year in recognition of the role of human capital development which would further improve the skills and competences of public servants in the state.