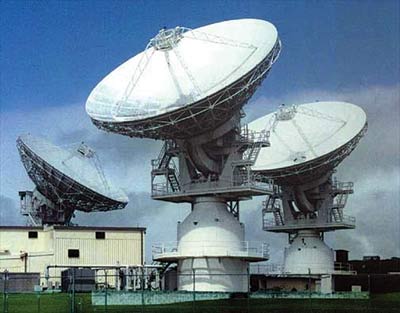 Telecom mast
By Sylvia Anikwe
THE International Telecommunications Union, ITU, will tomorrow gather over young female technology enthusiast in Geneva to celebrate this year's Girls in ICT Day.
The day highlights the value of women in the field of information and communications technology (ICT), and seeks to attract more girls to the increasing career opportunities of this expanding field. Each year, girls and young women around the globe join together at hundreds of events to demonstrate their technology skills and to expand these.
A highlight of this year's event, being celebrated on April 27, will be a speed virtual international gathering of girls in Geneva, Vilnius and Beirut through a shared game application and video link. This will enable them to explore ICT together in a live and interactive format.
Each location also has its own fun-filled activities. Local school girls in Geneva will demonstrate the new digital skills they learned in activities leading up to Girls in ICT Day and meet women mentors from the tech sector. In Vilnius, girls will enjoy a robotics workshop, practical demonstrations of virtual and augmented reality, and witness a presentation of winning projects from Lithuania's biggest annual robotics and technology competition, ROBOTIADA.
Other key events are also taking place around the world in countries including, Nigeria, Barbados, Brazil, Egypt, Ethiopia, Russia, Thailand, and Trinidad and Tobago.
Since its inception in 2014, over 240,000 girls and young women have taken part in more than 7,200 celebrations of International Girls in ICT Day in 160 countries worldwide.
The event is supported by governments, community organizations, schools and the business community, and is organized by the International Telecommunication Union (ITU), the leading United Nations agency for information and communications technologies.