By Gbenga Olarinoye
Osogbo—For the second time, the arraignment of the five suspects including Oba Ademola Ademiluyi arrested in connection with recent clash between the Hausa and their Yoruba host community in Ile-Ife was yesterday put on hold.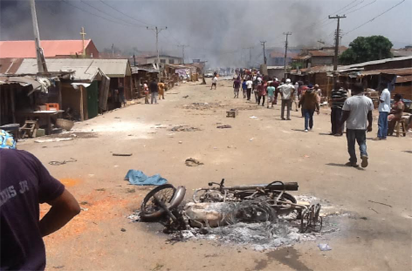 Their arraignment was supposed to come up before Justice Kudirat Akano yesterday but was at the last minute shifted till today.
The suspects who were brought to court yesterday amidst tight security remained in the police vehicle until they were returned to Osun state command headquarters.
Explaining why the arraignment was stalled again, the Prosecuting Counsel from the Inspector General of Police office, Mr Simon Lough said it was the decision of the court.
However, the defense counsel, Barrister Muritala Agboola said the postponement was as a result of procedural error on the part of prosecution.
He said that the suspects were served with the charge on Tuesday, adding that the consent of the court was not taken which prompted the initial delay.