By Chris Ochayi
ABUJA—A member of Pan Niger Delta Forum, PANDEF, Mr. Famous Daunemgha, has lamented that the people of the Niger Delta have been sidelined under the Federal Government's new crude oil swap deal otherwise known as Direct Sale and Direct Purchase, DSDP.
It will be recalled that the management of Nigerian National Petroleum Corporation, NNPC,  had in 2016, replaced the offshore processing arrangement, OPA, and crude oil swap contracts through which it imports petrol, with the Direct Sale and Direct Purchase, DSDP, arrangement.
Speaking with Vanguard in Abuja,  Daunemgha regretted that outsiders had hijacked the scheme and denied firms being promoted by the Niger Delta people from  benefiting from the scheme.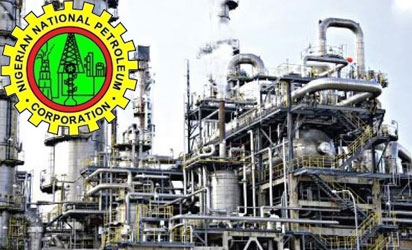 Daunemgha, who was the former governorship aspirant under the defunct Congress for Progressive Change, CPC, in Bayelsa State in 2011, advocated  80 per cent or 60 per cent of crude oil swap contracts to be given to those who are producing the resources.
According to him, "I am interested in how the Niger Delta region and its people can live better. I am discussing issues such as  the promise by Vice President Yemi Osinbajo that in all activities, the Niger Delta people would be involved.
"No Niger Delta company is involved in the on going crude oil swap deal. It is the companies promoted by the same South West and North people that are benefiting. Niger Delta people are not involved at all.
"And if that comes out, it is a betrayal of trust that they lied to our  people. The region will have a statement to make about that. If you are doing crude oil swap, 80 per cent or 60 per cent must come to those who are producing the resources and that is the only way you can empower the people."
On the 16 points demand by PANDEF, Daunemgha said: "I think the Federal Government has not been able to meet any of the points that had been raised by PANDEF. It adopted the 16 points as working documents, which was affirmed by the Vice President Osinbajo, when he visited the Niger Delta area.
"I think that is a way forward for us. We believe that they are interfacing. We do not have any formal dialogue team to be put in place for now, but I think they are busy doing whatever they are doing to ensure they address the issues that we raised with them.
"But behind the scene, I think there are efforts to talk to the region. But the government has not been able to come out with a blueprint on what they actually want to do to address the issues once and for all."
"We have never had any negotiation with the Federal Government. There has never been any form of negotiation. We put up demands to the presidency and this in turn was adopted as working documents.
"Although, we are aware the power was given to the Vice President, Prof. Osinbajo to be in charge of issues concerning the Niger Delta that in itself is an ideal step to interface with the region.  So, when they are ready, I think the PANDEF will come out with its own team to interface with the government."