By Jimitota Onoyume
PORT HAR-COURT— Coordinator of the Federal Government's amnesty programme  in the Niger Delta region, Brigadier-General Paul Boroh (retd), has assured ex-militants in the region  that the  December allowance owed them would soon be cleared.
He spoke, yesterday, at Okrika Local Government Area of Rivers State, when he went  in company of the Senior Special Adviser to Abia State governor on Niger Delta, Mr Kingsley Nna, to verify indigenes of Abia State in the amnesty programme.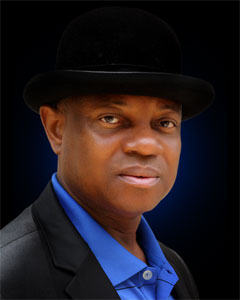 General Boro,  who is also Special Adviser to President Muhammadu Buhari on Niger Delta, said there are 236 indigenes of Abia State registered in the amnesty programme, adding that most of them had been trained in various skills and academic programmes.
He promised that most of those yet to be trained would be given skills in the area of agriculture, adding that beneficiaries of the programme were registered as members of various defunct militant camps in the Niger Delta region.
"Amnesty was granted to the individuals of various militant camps in the region and not states.  But while filling in their forms during the disarmament  period, all of them indicated their states of origin. So these are some of the ex-militants in the programme from Abia State," he said.
He dismissed insinuations in some quarters that ex-militants from some ethnic groups were more favoured than others, stressing that he had continued to give all beneficiaries of the programme equal opportunities.
Special Adviser to the governor of Abia State on Niger Delta,  Nna told newsmen that he was satisfied that Abia State indigenes were truly in the  programme.
It will be recalled that the governor of Abia Sate, Dr  Okezie Ikpeazu had alleged when Vice President Yemi Osibanjo visited the state during  his recent tour that indigenes of the state was not captured in the programme.